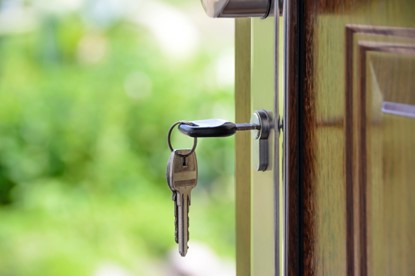 Tips for Negotiating the Best Price on a Home
Buying a home is one of the most significant investments you will ever make. It's not just about finding a place to live; it's about finding a home where you can make memories and build a life. However, buying a home is also a complicated process that requires a lot of negotiation. Negotiating the best price on a home is critical because it can save you thousands of dollars. In this article, we will provide you with some tips on how to negotiate the best price on a home.
Do Your Homework
The first step to negotiating the best price on a home is to do your homework. This means researching the local real estate market, understanding the current trends, and knowing the value of the property you are interested in. The more you know about the local real estate market, the better equipped you will be to negotiate. Utilize my 19 years of Real Estate experience to assist you in every step of the way. From resale to new construction, I can help!
Start by looking at online listings to get a sense of what homes are available in your price range. You can also visit open houses to get a better sense of the local market. I can set you up with an automatic portal from you to receive comin soon or active listings. The key is to act on a home if it fits your budget and criteria as soon as possible. With historically low inventories, it is essential to have up to date news. This information can be incredibly helpful when it comes time to negotiate.
Know Your Budget
Before you start negotiating, it's important to know your budget. You need to determine how much you can afford to spend on a home and stick to that budget. This will help you avoid overpaying for a property and ensure that you can afford your mortgage payments. I can provide you with a variety of professional lenders who will help you to safely navigate your budget and pre-approve you for an amount that you can safely afford.
To determine your budget, you need to take a close look at your finances. This means looking at your income, expenses, and debts. You should also factor in the costs associated with owning a home, such as property taxes, insurance, and maintenance. Once you have a good sense of your finances, you can determine how much you can afford to spend on a home. Again a mortgage lender or even a financial advisor can assist you. The objective is to have a pre-approval in hand prior to bidding on a home.
Be Prepared to Walk Away
Negotiating is about getting the best deal possible. However, sometimes the best deal is no deal at all. You need to be prepared to walk away from a deal if you can't agree on a fair price. This will show the seller that you are serious about getting a good deal and can help you negotiate a better price.
Walking away from a deal can be tough, especially if your heart is set on a particular home. However, it's important to keep in mind that there are other homes out there. If you can't come to an agreement with the seller, it's better to walk away and find another home that meets your needs.
A Quick Tip Before We Continue: Hire a Moving Company
If you plan on moving away from Pennsylvania, finding reliable cross-country movers can help you leave the state stress-free. Moving to a new state can be overwhelming, especially when you're dealing with the logistics of packing, transporting, and unpacking all of your belongings. Hiring professional movers can take some of the stress off your shoulders and ensure that your belongings arrive safely and on time. Make sure to do your research and choose a reputable moving company that specializes in long-distance moves. I have a variety of movers nationwide who can assist you in your move.
Find Out the Seller's Motivation
Understanding the seller's motivation can give you an advantage in negotiation. If the seller is motivated to sell quickly, they may be more willing to accept a lower offer. On the other hand, if the seller has no urgency to sell, they may be less likely to negotiate.
To find out the seller's motivation, you can talk to the listing agent. The listing agent should be able to tell you if the seller is motivated to sell and why. For example, the seller may be relocating for work and needs to sell quickly. Or, the seller may be looking to upgrade to a larger home and needs to sell their current home to make the purchase. This may be often difficult, and leave it up to your buyer's agent if they are able to ascertain such information. Regardless of their motivation, the key component is determining current and potentially future market value.
Keep Your Emotions in Check
Buying a home is an emotional experience, but it's important to keep your emotions in check during the negotiation process. This means staying calm, cool, and collected, even if you're feeling frustrated or disappointed.
One way to keep your emotions in check is to set clear boundaries and goals for the negotiation. Know your budget, must-haves, and deal-breakers before entering into negotiations. This can help you stay focused and avoid making impulsive decisions.
It's also important to remember that negotiation is a two-way street. The seller may have their own emotions and motivations, and it's important to approach the negotiation with empathy and understanding. Keeping a level head and approaching the negotiation with a collaborative mindset can increase your chances of reaching a mutually beneficial agreement. Leave it up to the Realtors to negotiate the contract and all of its components, such as price, settlement date, inspections, and much more. I will be there every step of the way to assist you with the purchase of your next home as well as a resource for contractors, etc., well after the closing.
Make a Strong Offer
When negotiating the best price on a home, making a strong offer is key. This means offering a fair price that takes into account the value of the property and the current market conditions. If your offer is too low, you risk offending the seller and losing the deal. Again, this should be done through your Realtor and the Listing agent.
To make a strong offer, you need to know what the property is worth. This means doing your research and getting a sense of the local real estate market. You should also consider the condition of the property and any repairs or upgrades that may be needed. I will provide the necessary comparables and information for you to make the best offer that you can.
When making an offer, be prepared to negotiate. The seller may counter your offer with a higher price, and you may need to come back with a counteroffer of your own. Remember, negotiation is a process, and it can take time to reach an agreement.
Use Contingencies to Your Advantage
Contingencies can be used to protect yourself during the negotiation process. For example, a financing contingency can protect you if you are unable to secure financing for the property. An inspection contingency can protect you if the property has hidden issues that were not disclosed. I always recommend a home inspection and other inspections, even on new construction.
However, contingencies can also be used to your advantage during negotiations. For example, you can use a contingency to negotiate a lower price. If the inspection reveals issues with the property, you can ask the seller to reduce the price or fix the issues before closing. I would help you to review the inspection reports so you can make an informed decision.
Be Flexible
Flexibility is key when it comes to negotiating the best price on a home. You need to be willing to compromise and find a solution that works for both you and the seller. This may mean being flexible on the closing date or agreeing to make repairs yourself instead of asking the seller to do it.
Being flexible can also help you build rapport with the seller. If the seller feels like you are willing to work with them, they may be more willing to negotiate and accept a lower price. This is all conveyed through your buyer's agent and the listing agent.
Hire a Real Estate Agent
A real estate agent can be a valuable resource when it comes to negotiating the best price on a home. An experienced agent can provide insights into the local real estate market, help you determine a fair price for the property, and negotiate on your behalf. Utilize my 19 years of client success to help you to make one of the most important decisions of your life.
When hiring a real estate agent, look for someone with experience in the local market and a track record of successful negotiations. A good agent should also be a good communicator and be willing to listen to your needs and concerns. Reviews are essential, and experience in every aspect of the real estate process is key. Buying a home is a team effort, and your Realtor, Lender (if any), home inspector, etc., are all a part of your team. Successful Realtors should be able to refer you to a variety of professionals during the buying process and well after closing.
Final Thoughts
Negotiating the best price on a home can be a complex process, but it's worth the effort. By doing your homework, knowing your budget, being prepared to walk away, finding out the seller's motivation, keeping your emotions in check, making a strong offer, using contingencies to your advantage, being flexible, and hiring a real estate agent, you can increase your chances of getting a great deal on your dream home. Good luck!
Please feel free to contact me of you are looking to buy or sell a home. I can also assist if you are looking to make a purchase on a home on a national level by referring to to top brokers and agents throughout the country.
Warm Regards,
FRANK DOLSKI

Associate Broker | Licensed in PA & NJ

A:

5895 Lower York Rd Lahaska, PA 18931
Meta description: If you are planning on buying a house, here are some of the best tips for negotiating the best price on a home to get it for a fair price.